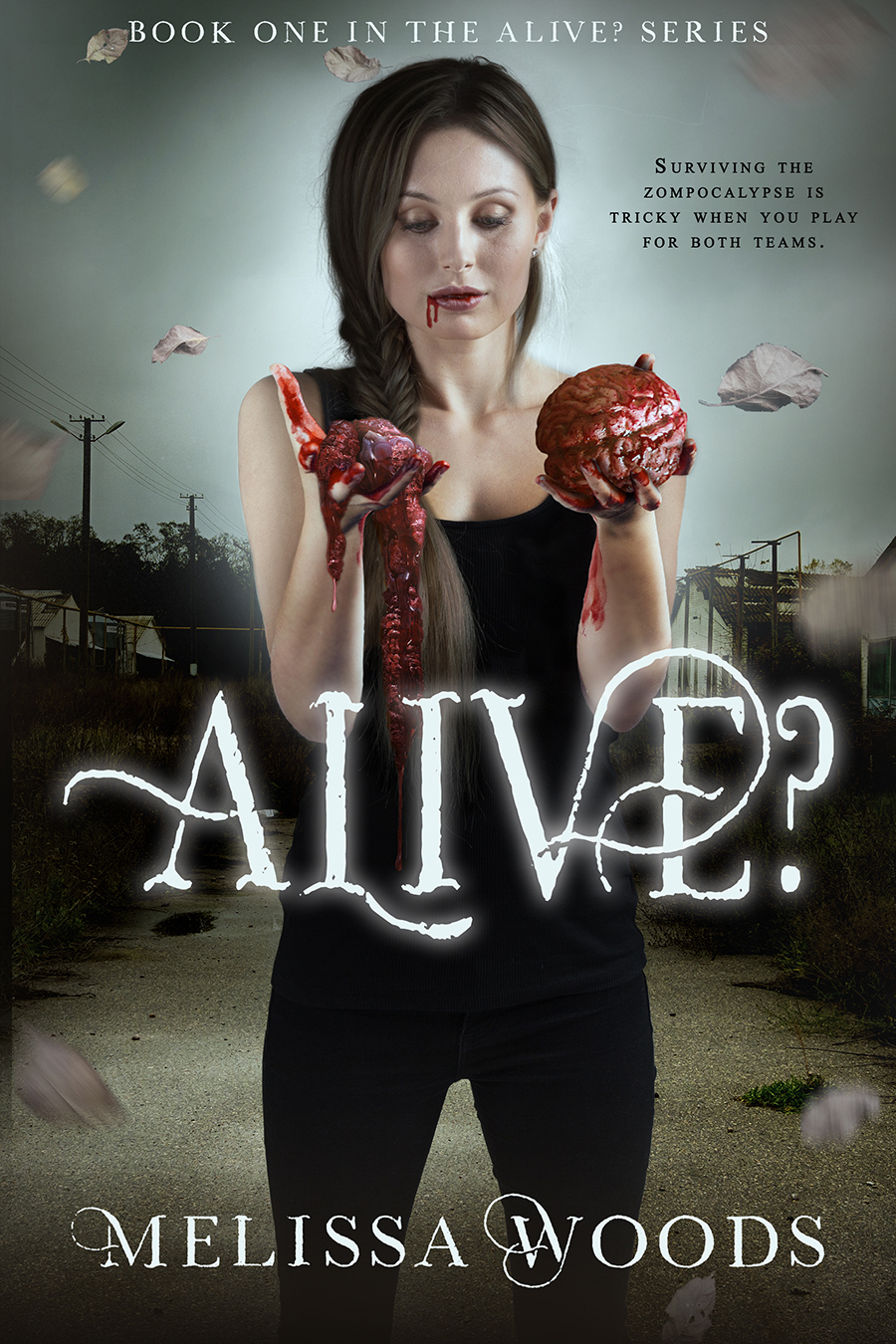 Everyone knows the first rule of the zombie apocalypse: Don't. Get. Bitten.
Too bad Violet has never been great at following the rules. Walking home after a night of partying, she manages to let one of the Dead take a chunk out of her only hours after they've begun walking again. Fortunately for Violet, she doesn't die. Unfortunately for Violet—she's not exactly alive, either.
Violet's body is undergoing changes, and suddenly the taste of human flesh is not as revolting as it once sounded. Controlling her new urges will be hard. Living with survivors who have no idea will be even harder. And the real zombies? They still want to eat her, too…
Surviving the zompocalypse is tricky when you play for both teams.
New from author Melissa Woods, Alive? is a heart-pounding adventure with suspenseful plot twists, complex characters, and a dash of dark humor. Gritty and raw, Alive? is sure to keep you guessing, and will delight zombie apocalypse fans everywhere.