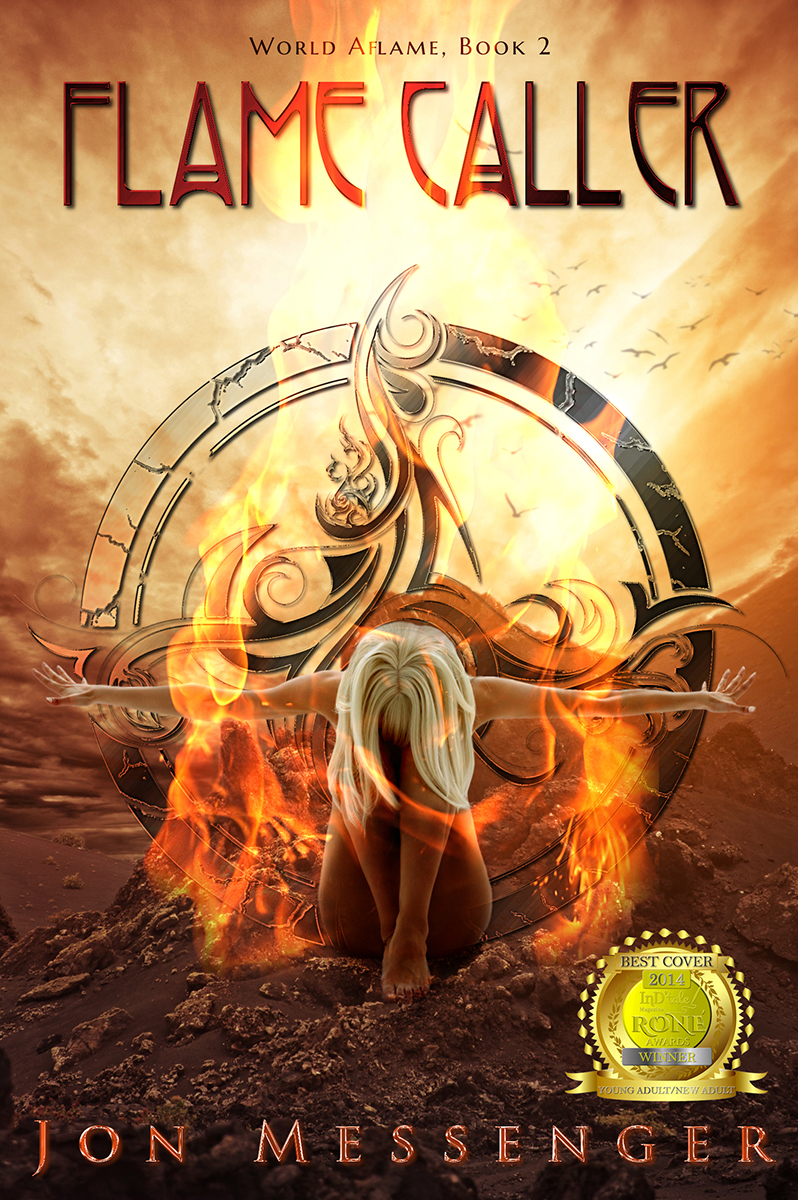 Take a deep breath before you start the now complete World Aflame Series. This action adventure series filled with cinematic science fiction action, end of the world apocalyptic events, and heart pounding thrills will leave you enthralled from beginning to end. Fans of The Maze Runner by James Dasher and I Am Number Four by Pittacus Lore will love this teen fiction series. With over 400 five-star series reviews on Goodreads, this is definitely the series you should read next! Flame Caller is a RONE award winner. 
The Earth Gives Way to the Sea,
The Sea Bows Before the Wind,
The Wind Feeds the Flame,
The Flame Burns the World of Man Down to the Earth.
White Halls is no longer a sleepy little town. Its houses lie smoldering on their foundations. The residents take refuge in their homes, afraid to leave. And the town's prodigal son and newest Wind Warrior, Xander Sirocco, has fled.
Xander survived the first assault on his life by the Flame Caste, but it's at a great personal cost. He and Sammy are left to bury his family and tend to his grandfather, who lies in a coma.
With the weight of the world on his shoulders, he can't help but feel the fight against the Fire Caste is hopeless. It seems hopeless, that is, until he learns of a secret race of Elementals, embodiments of the elemental powers that the different castes wield. With the power of the Elementals comes a chance to save not just the Wind Warriors and Sammy, but the world itself.
Emboldened, he sets off to find the Wind Elemental and with it, the hope for his survival. Too bad no one has seen the Wind Elemental in generations and now thinks she's just a myth. As he quickly learns, however, the Fire Elemental isn't a myth. It's real and it has a secret plan for his girlfriend.
And it won't stop until Xander is dead.
Flame Caller is the second book in the World Aflame series by Jon Messenger. This series is complete and ready for binge reading.