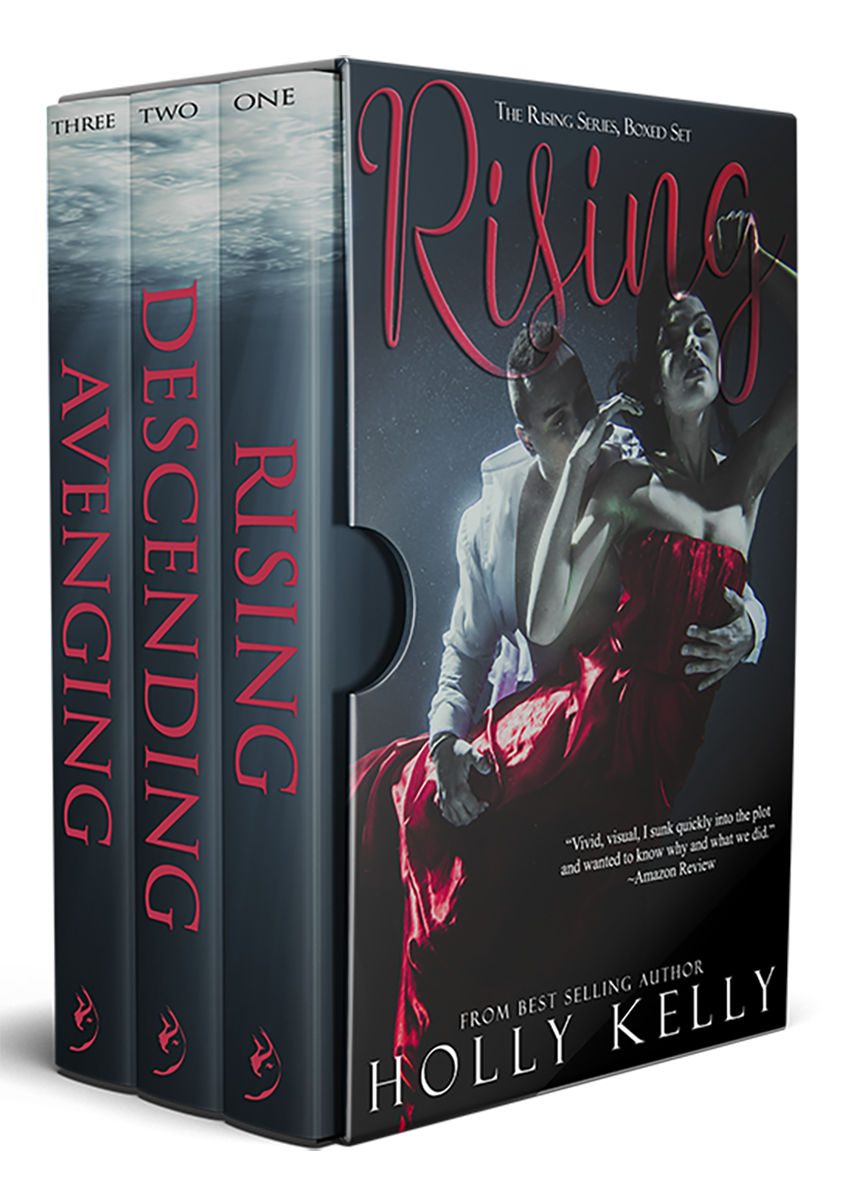 A magical underwater realm awaits! Own books 1-3 of the Best-Selling Rising series by acclaimed author Holly Kelly.
This value-priced box set includes the first three novels in the best-selling Rising series: Rising (with an exclusive bonus scene), Descending, and Avenging. Beautifully packaged with brilliant new cover art, this set is perfect for any fan of Greek Mythology and Mermaid Romance stories. Order the Rising series today and submerge yourself in an underwater world full of passion, romance, intrigue and adventure.
Rising: Contains a newly released scene! In a war between the humans and the inhabitants of the sea—humans will lose. Xanthus Dimitriou—the most lethal Dagonian to rise from the ocean—is on a mission to save mankind from annihilation. There's just one thing standing in his way: the life of a beautiful young woman…
Descending: When Xanthus cashes in a long-standing favor, Kyros is faced with doing two things he thought he'd never do—protect a mermaid and live on land.
Avenging: Two thousand years ago, King Triton witnessed the slaughter and total annihilation of his merchildren. Devastated by the loss, he vowed to never again father a child. Powerful, handsome, and eternally youthful, Triton was no stranger to seduction—yet his resolve was unwavering…until he met Nicole.